Living room tiles have become increasingly popular as a way to add style and personality to any home. Whether you're looking for floor tiles for the living room, living room wall tiling, or just tiles for the living room in general, there are so many options available that it can be overwhelming. From bold and colorful wall tiles living room to subtle and elegant floor tiles living room, there's something for everyone. Deciding on the right tiles for your living room can be a daunting task – after all, it's a big investment and you want to be sure you're making the right decision.
Benefits Of Using Floor Tiles In The Living Room
Using floor tiles in your living room brings a multitude of benefits. First and foremost, floor tiles are incredibly durable and long-lasting, making them an ideal choice for high-traffic areas like the living room. Unlike carpet or hardwood flooring, tiles are resistant to wear and tear, stains, and scratches, ensuring that your living room floor remains in pristine condition for years to come.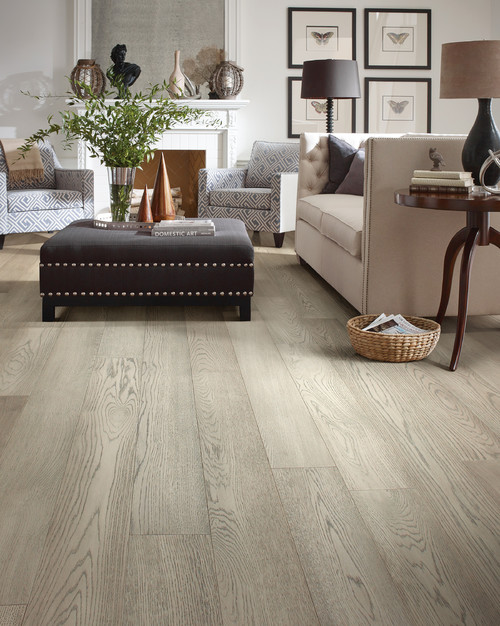 Another advantage of using floor tiles is the wide variety of designs, colors, and patterns available. Whether you prefer a modern, minimalist look or a more traditional and ornate style, there are tiles and mosaic tiles to suit every taste and interior design theme. From sleek and glossy tiles to textured and rustic options, the possibilities are endless when it comes to choosing the perfect floor for your living room tiles with Country Floors.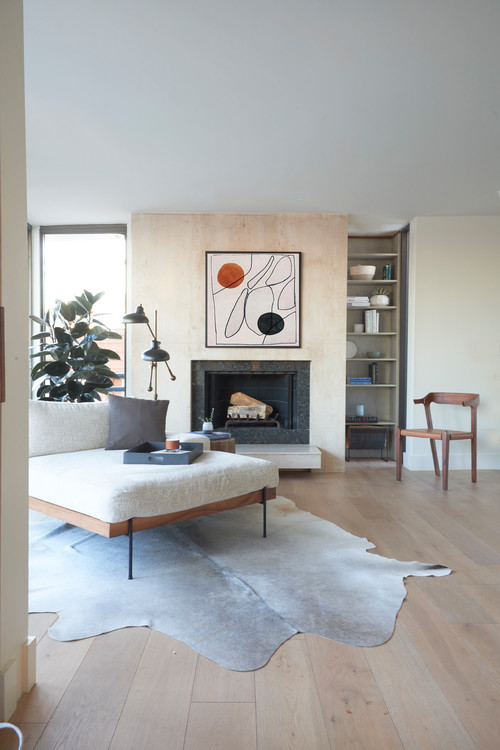 In addition to their durability and design versatility, floor tiles are also easy to clean and maintain. Unlike carpets that can trap dust and allergens, tiles can be swept and mopped effortlessly, ensuring a clean and hygienic living space. This makes floor tiles an excellent choice for individuals with allergies or respiratory conditions who require a hypoallergenic flooring solution.
Popular Tile Materials For Living Rooms
When it comes to choosing the right tile material for your living room, there are several options to consider. Each material has its own unique characteristics and advantages. Let's explore some of the most popular tile materials for living rooms:
1. Porcelain Tiles
Porcelain tiles are a versatile and durable option for living room floors. They are highly resistant to scratches, stains, and moisture, making them suitable for both indoor and outdoor use. Porcelain floor tiles come in a wide range of colors, patterns, and finishes, allowing you to create a customized look for your living room.
2. Ceramic Tiles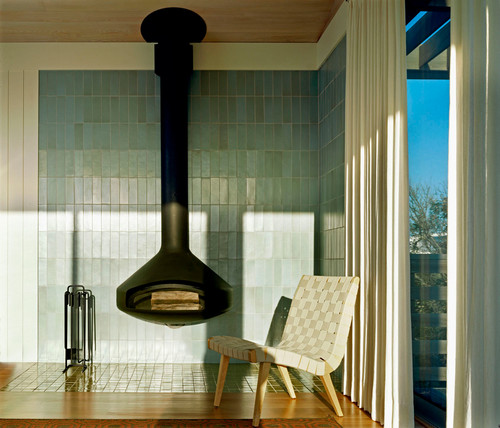 Ceramic tiles are another popular choice for living room floors. They are known for their affordability and easy maintenance. Ceramic tiles come in various sizes and designs, making them suitable for any living room style. However, it is important to note that ceramic tiles may not be as durable as porcelain tiles and may require more frequent cleaning and maintenance.
3. Marble Tiles
If you're looking to add a touch of luxury and elegance to your living room, marble tiles are an excellent choice. Marble is a natural stone tile that exudes sophistication and timeless beauty. With its unique veining patterns and a wide range of colors, marble floor tiles can create a truly luxurious and opulent ambiance in your living room. However, it is important to note that marble tiles require regular sealing and maintenance to preserve their natural beauty.
4. Wood-look Tiles
For those who love the warmth and natural beauty of wood flooring but prefer the durability and easy maintenance of tiles, wood-look tiles are the perfect solution. These tiles mimic the appearance of wood while offering the practicality of tiles. With advancements in technology, wood-look tiles now come in a variety of finishes and textures, allowing you to achieve a seamless and realistic wood flooring effect in your living room.
5. Terrazzo Tiles
Terrazzo floor tile is a combination of marble chips, quartz, and other stone pieces held together with a cement or resin binder. Terrazo is durable, easy to clean, and can last for years with proper care. Terrazzo tile offers endless design possibilities and is available in a variety of colors and textures. It can be used to create a modern and sophisticated look or a classic and timeless look. Terrazzo tile is a great choice for any living room floor tile and will add a unique and luxurious touch to your home.
Styling Tips for Using Floor Tiles in Your Living Room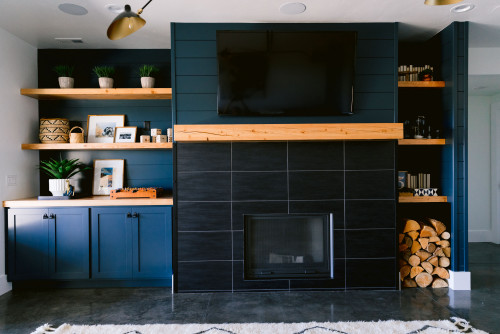 Floor tiles can be used to create a beautiful and stylish living room. With so many shapes, colors, and styles of tiles to choose from, it can be overwhelming to try and pick the perfect flooring for your space. To help you out, here are some tips for styling with floor tiles in your living room.
Shapes and Styles
When it comes to floor tiles, you can choose from a variety of shapes and styles. From classic square tiles to hexagon tiles and octagonal shapes, you can create a unique and eye-catching design with the right tiles. You can also choose from a variety of materials such as terracotta tiles, porcelain, and stone.
Colors
When it comes to floor tiles, you can choose from a wide range of colors. Neutral colors like beige, white, and gray tiles are perfect for creating a calming and tranquil atmosphere. If you want to add a pop of color, consider adding accent tiles in bold colors like blue, green, or red. The lilac marble is the star piece of the living room tile floor, as seen above.
Living Room Wall Tiling
Tiles can also be used on the walls of your living room to create a unique and stylish look. You can choose from a variety of materials such as ceramic, porcelain, and stone. For a more modern look, consider wood wall tiles.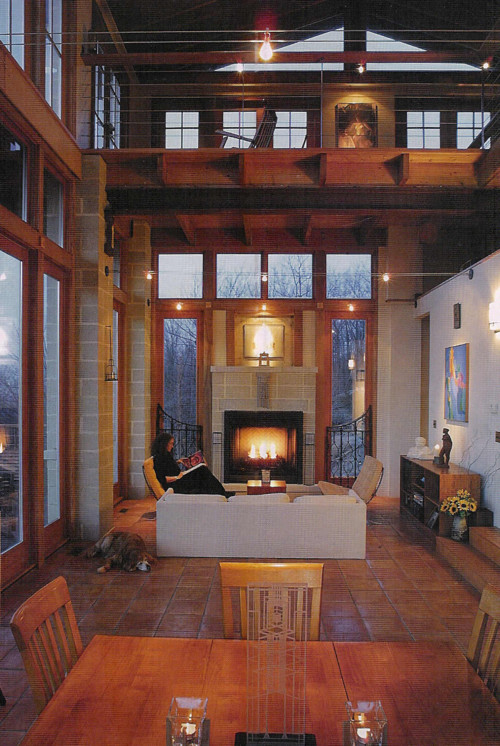 In conclusion, choosing the right floor tiles for your living room can significantly elevate its aesthetics and create a space that is both stylish and functional. By considering factors such as tile size, color, and pattern, as well as exploring different tile materials and design ideas, you can create a living room that truly reflects your personal style and enhances the overall ambiance of your home.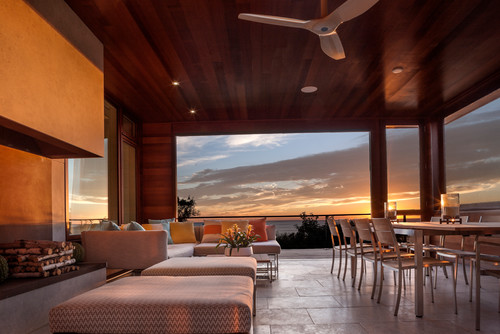 Start exploring the world of living room floor tiles today and transform your living room into a stunning and inviting space that you and your guests will love. Follow our blog to explore more tile design ideas!